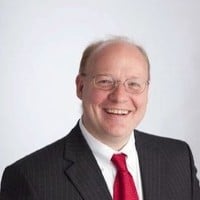 William Jenks
Associate Fellow, Technology and Innovation
About William
William Jenks conducts research and writes for R Street's International Trade Commission Policy Project as part of the technology and innovation team. He is the principal of Jenks IP Law, where he specializes in patent litigation and appeals. He also assists clients with novel and complex patent issues outside immediate litigation, analyzes patent legislation and agency rulemaking, and provides clients with a second opinion on important Patent and Trademark Office filings or court briefs prepared by other counsel.
Before founding Jenks IP Law, William spent several years in the Washington D.C. office of Gibson Dunn & Crutcher. As a member of that firm's appellate and intellectual property groups, William represented clients in patent matters before district courts, the International Trade Commission, the Federal Circuit and the Supreme Court. He also advised clients on inter partes review and reexamination practice, as well as represented clients in trade secret cases.
Prior to joining Gibson Dunn, William was an associate solicitor in the U.S. Patent and Trademark Office (PTO). During his eight years with the PTO, he argued and briefed numerous appeals before the Federal Circuit and assisted the U.S. Solicitor General's Office in preparing and briefing several patent cases—including KSR v. Teleflex—at the Supreme Court.
Beyond litigation, William advised the PTO director and personnel on the America Invents Act and PTO examination practice and procedure. In particular, he drafted the initial legislative proposals for post-grant and inter partes review, advised the agency on patent damages reform and provided technical support in reviewing various congressional proposals.
William graduated magna cum laude from the University of Michigan Law School, where he was a Clarence Darrow scholar, elected into the Order of the Coif and won the Law School's 76th Annual Campbell Moot Court Competition.
Before law school, William was a post-doctoral scientist in the Living State Physics Group at Vanderbilt University, where he applied superconducting magnetic detection technologies across multiple disciplines. He received his PhD in physics at Florida State University (FSU), where he studied electric-field effects in high-temperature superconductors and was the two-term president of the FSU Rugby Football Club.
Media Request
For general and media inquiries and to book our experts, please contact: [email protected]
bool(true)

bool(true)

string(2) "50"

Your donation helps us engage in policy research and outreach in support of free markets and limited, effective government across the country.