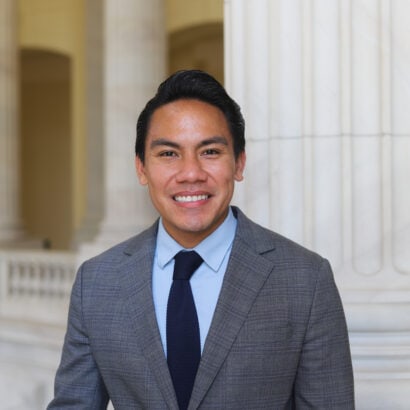 Anthony Lamorena
Senior Manager, Federal Government Affairs
About Anthony
Anthony Lamorena monitors and tracks the R Street Institute's legislative initiatives at the state and federal levels.
Prior to joining R street, Anthony was a senior business development representative at Quorum, where he oversaw new team member training, led department messaging and carried a sales pipeline. Before that, he was the social media director for a congressional campaign in Hawai'i. During his time on the campaign, Anthony was responsible for updating and monitoring the campaign's social media presence, conducting rapid response and staffing the candidate during events. Before the campaign, he worked as a committee clerk for both the Hawai'i House of Representatives Committee on Economic Development and Business and the Committee on Transportation.
Anthony graduated from Chaminade University of Honolulu, where he received a B.A. in business administration with a minor in political science.
Media Request
For general and media inquiries and to book our experts, please contact: [email protected]